We started to talk about recasting westerns, and all in all it was an interesting 45 minute lunch break. The conversation was inspired by the James Bond Tabloid talk; getting bored we thus decided to stunt cast something else, opinions via email always welcome.

If you had to remake the good the bad and the ugly, who would you use?
This suggestion is from Walther from IT, whose wondrous debugging software gave us an extra 15 minutes for cigarette smokage. – You're on form mate. You work like Ying Yang.
The Good - Hugh Jackman
The Bad- - Russell Crowe
The Ugly - Vincent D'Onofrio


Realistically it would cost 40 million before the film started shooting, although you could get the ugly on the cheap I suppose. For a gross share the studios might agree to let these actors be cast. Get Eastwood to appear as a Cameo, I'll even write it for a fist full of dollars.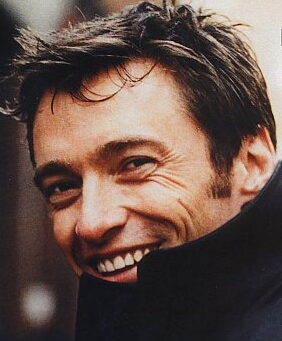 In a remake of Butch Cassidy and The Sundance Kid?
Debate debate, well of course the main provocateurs would have to be Brad Pitt, and Matt Damon, there's no one else we could think of.
In a remake of Dirty Harry?
Difficult in light of rumors about 6 months ago, that this film might actually happen! Perhaps "The Rock", I can't think of anyone really conveying the sense of edginess Eastwood did so well. Even though I can't imagine Harry delivering the "rock bottom", or rasing his eye brow in the middle of a shoot out.

And finally

In our short alternative movie universe, we went back to Bond and wondered who we would cast in the new version of Casino Royale. Such hot debate inspired by five blokes in a canteen all from different age groups. Of course anyone who liked Roger Moore was immediately disavowed, and set on a secret mission to raid the boss's supply of Blue Ribband and Green Viscounts.

It was a (portrait of a ) lady from the art department who shall be known as "Faberge", who came up with the suggestion of, Sir David Jason as M, Sir Ian McEllen as Major Boothroyd/Q and the sublime casting of Jack Davenport (coupling) as Bond,

Not bad four 45 minutes, I wait with bated breath to see how many of these suggestions become reality.